The human tendency is to keep trying. That is what the teaching is – 'keep trying, and you will surely succeed one day. Of course, practice makes a man perfect, but does that mean that we keep ourselves from availing chances?
A friend of mine cracked the much-hyped Indian Administrative Exam on the first attempt and qualified as a PCS. Dissatisfied, he appeared again and this time qualified as an IRS. Still unhappy, he appeared for the third time. And friends, this time he topped IAS.
Well, sometimes you need a second chance because you weren't quite ready the first time. The first chance just gives you a feel, while the second makes you a front-runner to accept the encounter right in the face of the bulls-eye.
Mistakes create perfect men and encourage them to prepare for the challenge with a better armamentarium and knowledge.
Well, everything sounds good and decent.
But does life give anyone a second chance?
Does love give a second chance to a jilted lover?
The proposition is not to look for or wait for a second chance. The question is –why wait for a second chance?
The person, constantly looking for a second chance makes it his nature and personality. The first opportunity is always a half-hearted one because there is scope for a second and maybe a third chance as well. Do such people succeed in life? Well, there are several examples where people excelled after initial failures. I remember a schooltime poem – 'Try again…'. The essence of the poem is loud and clear – keep trying till you succeed. After all, everyone commits mistakes and takes lessons to improve and emerge as winners.
RICK PRICE says, 'Every moment in your life is a second chance.' Well, the philosophy behind this is debatable.
People, however, do evolve and develop self-awareness. They may not fundamentally change their stance and nature, but they may surprise people with their actions and achievements if given a second chance. This means that they are worth a second chance. Right? After all, everyone deserves a second chance to clean up their mess provided they don't screw it up again.
Sometimes, the opportunities don't give a second chance to the person. The train is missed and the other one is not in sight. The open door may shut off, cutting off traffic which could have found several other doors open, provided the first door was entered on the first go. Life can be ruthless and at times doesn't provide a second chance. This depends on the smart consumer holding on to the opportunity like a precious commodity.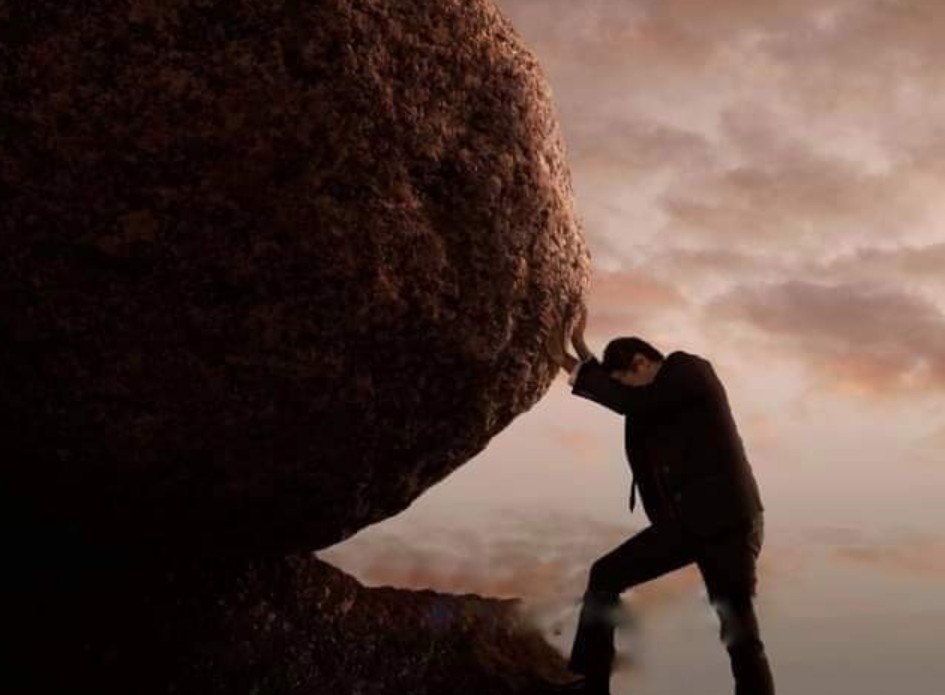 In my case, attending a Hand Surgery conference in Kolkata, connected me to the best person doing Microsurgery in San Francisco. Subsequently, the doors kept opening and I visited the best Microsurgery centers around the globe to get trained in the best possible way. I wonder what would have happened if I had not attended the Kolkata conference. The doors kept opening because I availed myself of my first chance with assurance. I never looked back.
When life was giving me a chance – someone asked, 'What if you fall? Well, I smiled and said – 'What if I fly?'
We do give chances to the people around us. It's like forgiving them for their mistakes and giving them not one or two, but several chances. It's more about preserving our sanity than a desire to be labelled as the most generous and humble employer in the world. PAULO COELHO says, 'God always offers us a second chance in life.' But guys, we are humans, not Messiahs. We give people a second chance because of our convenience and needs. Will you throw out your domestic help if he breaks your expensive China? We have been trained for – 'Khoon Ke Ghoont Peena.' Hence, we keep pardoning and giving umpteen chances to our spouses, children, and friends for whatever absurdity they behold to us.
Most marriages survive the cult of giving chances to their spouses. This is wittingly called an adjustment, compromise, and reconciliation – be it physical abuse, adultery, or "Emotional Atyachaar." However, the present generation has set its rules and doesn't agree to provide a second chance. They disagree over giving a second chance to their failing marriage, rather they look for a second chance in their own lives. "I believe in second chances; I just don't think anyone deserves them."
Brief 'Man Muttaoes', 'Roosa Roosy', and fights are common in relationships and love. Don't you learn something new about the person every time there is an argument? That's how it works. "Real relationships are not perfect – and perfect relationships are not real."
Does LOVE give us a second chance?
The problem is that 'first love' often happens as a mere infatuation and lacks depth and maturity. When the spring of love comes up again, a second chance is in the offering. However, a major first-love heartbreak and jilt may not welcome second chances. There is a lurking fear of getting hurt for similar reasons.
"Until we have seen someone's darkness, we don't know who they are. Until we have forgiven someone's darkness, we don't know what love is."
True love is about nothing but operating in forgiveness and understanding. It keeps giving the other person another chance. Breaking up a relationship that is devastating and wrong for you is like giving your life a second chance to get back on track.
On the liberal side, I am okay with giving someone a second chance as long as they know there won't be a third. There comes forth the mistake of taking a 'relationship for granted. The catch, however, is that you can't ever give a second chance to those who only realized your worth by losing you. They never cherished it in the first place.
In medical practice, we often come across terminal patients who get better through care and treatment. They are heard saying, 'Doctor Sahab Apne Mujhe Doosri Zindagi Di Hai.' Well, a doctor is not a god. He is just a provider. The patient had been bestowed a lease of life that was destined to happen that way. It is destiny that provides more years of survival.
"People make mistakes but if you fail to learn from them—I have no more time to waste on you."
I guess it stays debatable whether to give love and relationships a second chance.
So, next time you give someone a second chance always contemplate first – would you like to avail, or do you deserve a second chance had you committed a similar mess?
…………………………………………..